I love podcasts. I listen to them on my way to and from work, on a road trip, when I'm cleaning my house, doing laundry, on a walk, or just have time to kill. Podcasts are growing in popularity and if you aren't on board the podcast train, then it's time for you to catch up. I follow over 20 podcasts right now. That sounds like I a lot, I know, but they are on different season schedules (think TV shows - thankfully Game of Thrones and The Walking Dead don't come on at the same time or I would never get anything done). I wanted to share with you my 10 favorite Podcasts. Whether you are a podcast newbie or a seasoned veteran, these 10 should be in your podcast list for sure.
10. Nerdist
Nerdist is a podcast hosted by Chris Hardwick that is basically just a platform for him to shoot the sh*t with various celebrities. This is one that I don't listen to religiously. Instead, I pick and choose who to listen to. For example, I chose to listen when he had Jake Gyllenhaal, Anna Kendrick, and Daniel Radcliffe on, but I skipped out on Metallica and Neil Finn. This podcast is a great way to "get to know" some of your favorite celebrities. Chris Hardwick doesn't have a list of interview questions for his guests, they just sit there and chat about everything from recent projects to religion and politics. These podcasts are long; usually about an hour each. I listen to them in batches. Also, the episodes are only as entertaining as the guests are, because the guests determine the level and direction of the conversation, that's why it's important to only listen to the ones where he hosts people you're interested in. If you're interested in the lives of celebrities, this one is a good one.
9. Hidden Brain
Hidden Brain is a podcast is an NPR podcast hosted by Shankar Vedantam. This one averages about 25 minutes per episode. It's tagline says that it "helps curious people understand the world - and themselves." Hidden Brain mixes science and storytelling to create a podcast that dives into the unconscious patterns that drive human behavior. I learn something new every time I listen to this podcast. Shankar talks to experts in just about every field to determine how people think and what drives their actions. He explores everything from biases and how they affect our choices, to triggers that we don't even recognize that determine the course of our decisions and relationships. The last episode I listened to was about slang, and how language is continually changing and evolving. As an English teacher, this one was especially interesting to me. This podcast is great for people who enjoy learning about what motivates us.
8. Freakonomics Radio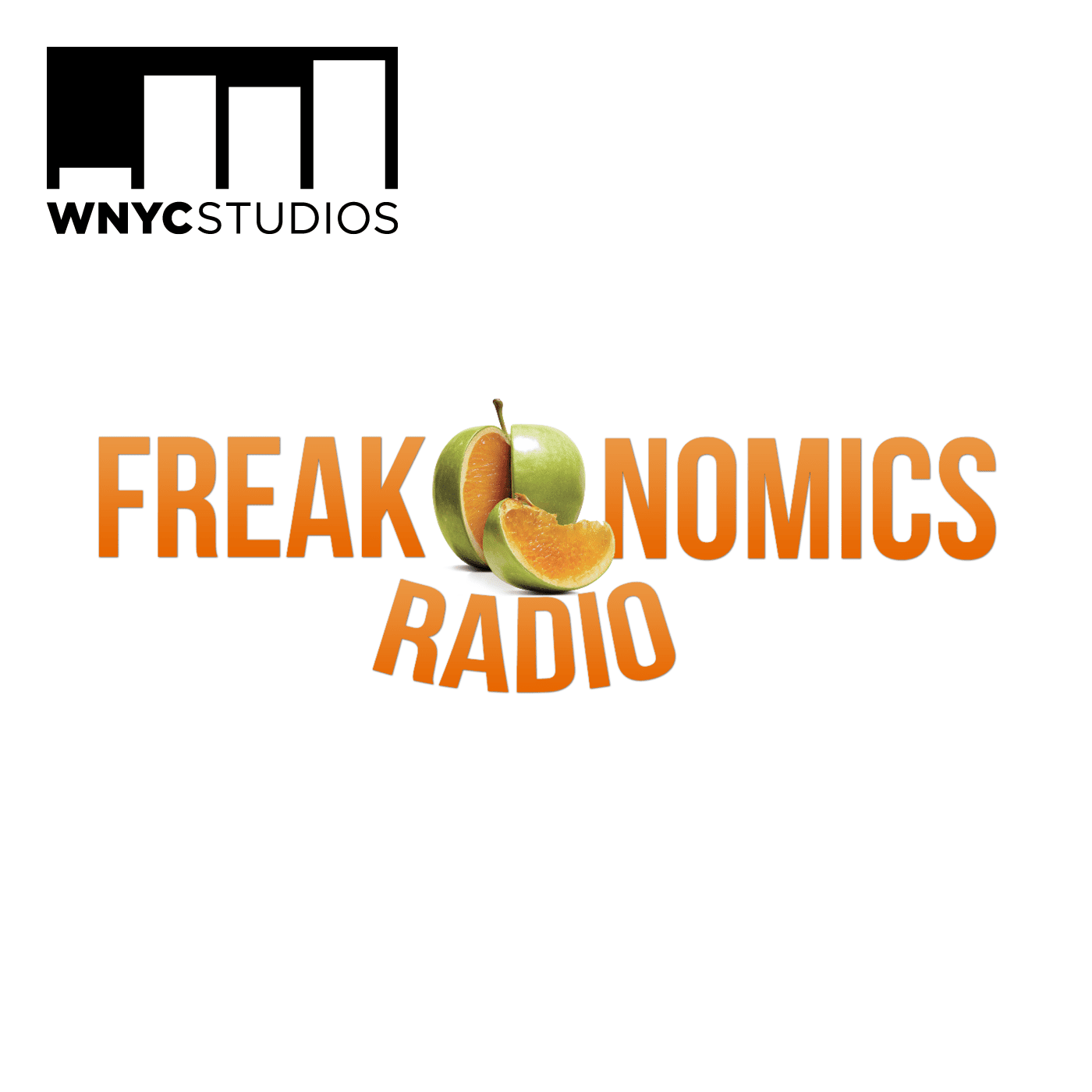 It took some convincing from my husband before I finally gave in and started listening to this podcast, but now I love it. This is another one that teaches me something new every time I listen to it. It explores everything from cheating and crime to parenting and sports. The host, Stephen Dubner, has conversations with various experts in various fields about various topics. These episodes average around 30 to 40 minutes. The last one I listened to was an interview with Trevor Noah, the host of the daily show. There have also been episodes about "How to Become Great at Just About Anything," "How to Be More Productive," and about the success of societies where people inherently trust each other. These podcasts always have an interesting and new perspective that's worth hearing.
7. Radiolab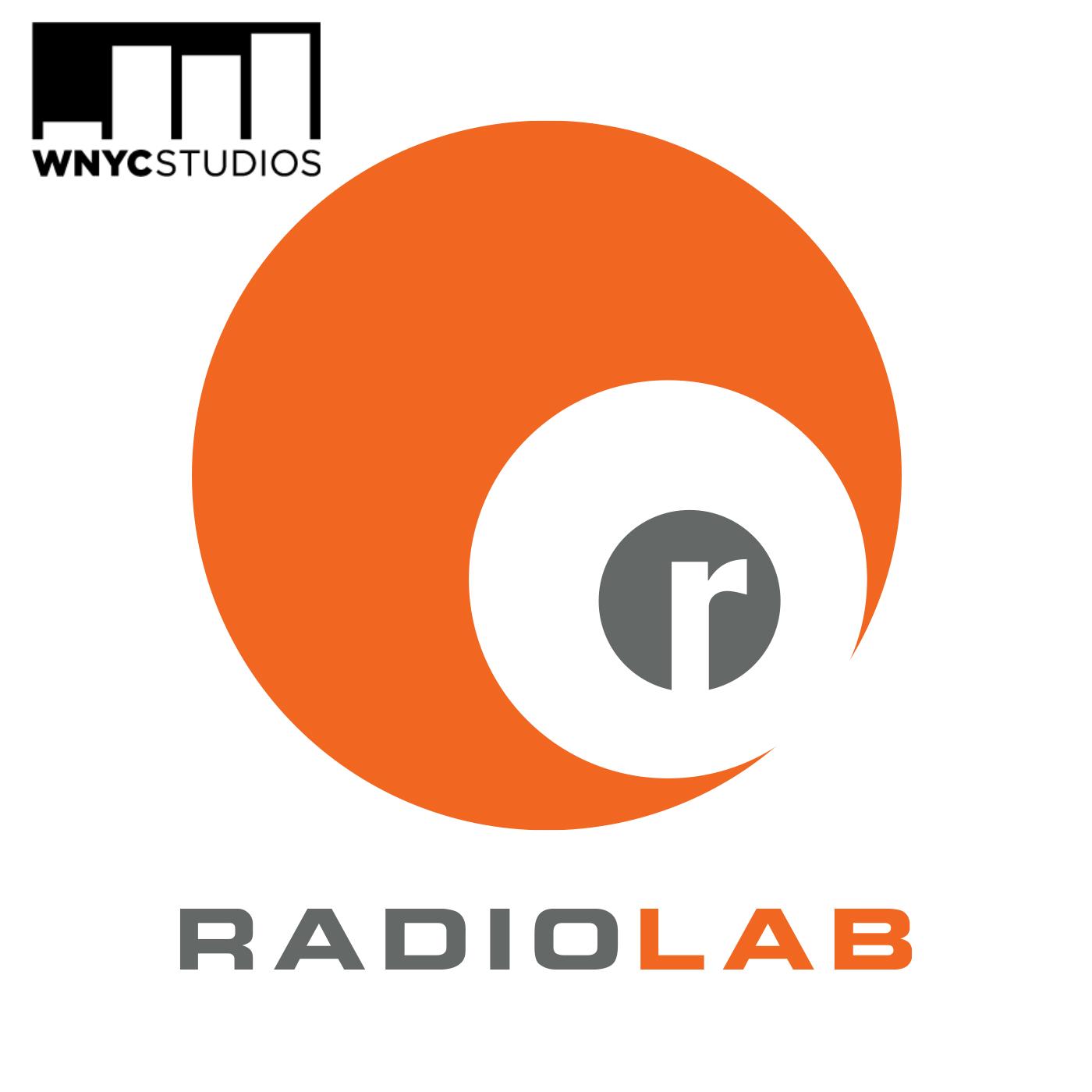 If you haven't noticed already, I like listening to podcast that either teach me something I didn't already know, or that give me a perspective I haven't heard before. Radiolab is "an investigation told through sounds and stories, and centered around one big idea." This podcast covers new discoveries in the science world and the political process. They've done a story on a girl from Texas who - according to legal documentation - didn't exist, a town in Nebraska that almost stopped being a town because of a silly dispute, and an Olympic badminton match where both teams were intentionally trying to lose. There's something new every week. I love podcasts that tell stories about individuals as well as podcasts that teach me something about the way the world works. This podcast does both.
6. TED Radio Hour
This is a podcast where the people who give TED talks go more in depth on their discussions and ideas. You get to hear pieces of their TED talks, and the host interviews them to pick their brains in more detail about their topics. These episodes average about an hour in length. If you like TED talks, you'll love this podcast. And even if you don't, it's worth giving it a listen. There's something for everyone.
5. My Favorite Murder
Here is where I break up the monotony of educational podcasts. My Favorite Murder mixes two of my favorite things, true crime and comedy. Georgia Hardstark and Karen Kilgariff have a great rapport and they are obsessed with true crime stories. They cover real murders from all over the world and they do it with finesse. I will warn you, these ladies are not shy with using explicit language and they don't skimp out on any of the gruesome details of the stories they cover. This is not a podcast for young children. They average about an hour and a half per episode, but the first 15-20 minutes is just Karen and Georgia goofing off back and forth before they ever start talking about actual murders, so I just skip to about minute 17 and go from there. I've never felt like I was missing out on anything doing that and it lets me get straight to the good part. If you like TV shows like Law & Order, Criminal Minds, and NCIS, then this is a good podcast for you.
4. Lore
I love scary stories and scary movies and hearing about the superstitions and beliefs that started them. Lore is a podcast for people who are interested in learning about mysterious events and circumstances that can't always be explained, and even those that can. Aaron Mahnke hosts this podcast that is soon to become a TV show and it is great for those of us who are interested in all the things that go bump in the night. The episodes average around 30 minutes and I always try to listen to this one all in one sitting simply because once I start it I don't want to pause it.
3. Revisionist History
This is a podcast hosted by the one and only Malcolm Gladwell, the author of bestselling books such as Outliers and The Tipping Point. The episodes average about 35 minutes. In this podcast, Malcolm Gladwell goes back and reinterprets something from the past, whether it is an event, person, or idea. The things he focuses on are things that we tend to overlook or misunderstand. This is the best podcast for gaining a new perspective on just about anything. I love listening to Malcolm Gladwell and hearing how his mind works. He has such a unique way of looking at things. This is a podcast for everyone.
2. Serial
Serial is a podcast from the creators of This American Life (see #1) and hosted by Sarah Koenig. Every other podcast on this list, the episodes can be listened to in whatever order you want. Serial is different. This podcast works like a TV show, you have to start back at the beginning and work your way to the most recent. Right now, only 2 seasons have released. In the first season, Sarah Koenig followed the story of Adnan Syed, a teenage boy who was convicted of the murder of his girlfriend. He maintains his innocence to this day. Sarah investigates the murder, and the podcasts has even been posting updates as Adnan has been working on an appeal. The second season focuses on the story of Bowe Bergdahl, who was captured by the Taliban and held for 5 years. There is a lot of controversy involved in both storys and Sarah does a great job of covering all sides. This is a great podcast that will keep you hanging on the edge of your seat from episode 1 until the very end.
1. This American Life
This is my all time favorite podcast. Ira Glass hosts and covers every topic under the sun. Ira and his team search out stories of individual people in the midst of worldwide events. For example, one of my favorite episodes was one where they covered Syrian refugee camps in Greece. It was so real and unfiltered. I don't cry...like...ever...and I cried listening to that episode. They aren't all that heart-wrenching. Some of the stories are funny or touching. This is another one of those podcasts that is for everyone and I can't recommend it enough.
I hope I've given you enough to give you an idea of where to start with your podcast journey. I'd love to hear from you on some of your favorite podcasts. I'm always up for trying new ones. Leave a comment below!