Don't miss out on the first 3 parts of this series!
This is the fourth and final installment of my summer book list series, and this will be the longest one so far since I've waited so long to add this one. I apologize in advance.
The summer ends, for me, on Monday. I'm bummed and excited all at the same time. I'm currently reading a young adult novel called Feed by M.T Anderson, recommended to me by my friend, Lauren. I think I might be able to finish it before Monday if I really get on it, but I wanted to go ahead and get this out before then, so it won't make it into the series. However, it is my 30th book of the summer, which is a goal I wasn't sure I would be able to accomplish. That comes out to about one book every other day, on average.
I really love to read. I'm not sure if you could call fast reading a talent, but I guess I'll take it. But let's get into this...
13. The Last Star by Rick Yancey
This is the final book in The Fifth Wave trilogy. I really enjoyed the series. I still haven't watched the movie (I'm afraid that'll ruin it). This series had a pretty awesome ending that makes the reading worth it. I don't want to say too much more, because I gave you a good idea of what the series is about in part 3.
14. The Stand by Stephen King
I haven't read many Stephen King books, just two others that I can think of off the top of my head. But this one was my favorite so far. It's huge. If you aren't a reader you'll hate it because it's so long. And in typical Stephen King fashion the storyline drags out for ages. This is a post-apocalyptic America where a virus has wiped out 99% of the population. All who are left are having some crazy dreams tugging them west, either towards an old woman who could be their savior, or an evil man who could be their downfall. This is a wonderful portrayal of good vs evil. The characters are rich and well-rounded and the story will suck you in immediately. The one problem I have with Stephen King is probably the same problem most people have. He struggles with his endings. The story will drag on forever and then the ending will seem to leave a little to be desired, almost like he's never sure how to end it so he just keeps going until he can't keep going anymore. This one ended in a way that I enjoyed, but it was a little beneath what my expectations were. In spite of that, I loved it. Great book.
15 & 16. Queen of the Tearling and Invasion of the Tearling by Erika Johansen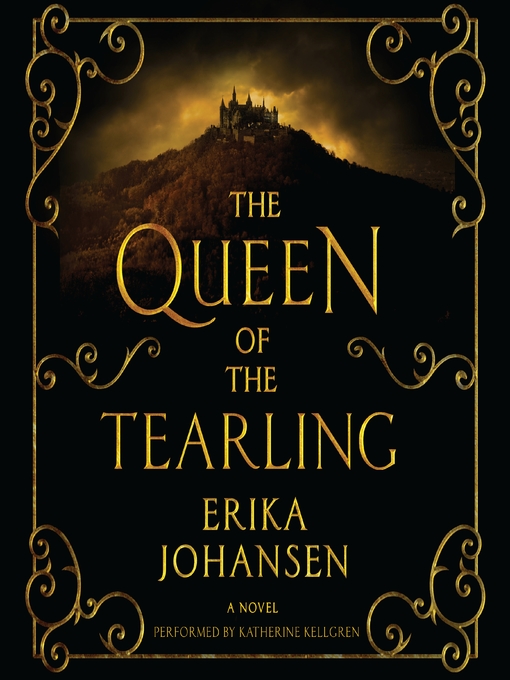 The Queen of the Tearling is a trilogy and I had to read it because there is a movie coming out supposedly starring Emma Watson as the main character. The third and final book, The Fate of the Tearling doesn't come out until November and I'm about to pre-order my copy on Amazon. This series is incredible. If you love fierce, independent female leads, a little bit of science fiction, and a little bit of fantasy, then you will love Queen Kelsea and her continuously uphill struggle to save her kingdom from the evil Red Queen (who has some serious mommy issues). This novel is set in a future that looks more like the past and I promise you will fall in love with, not only the setting, but the story and the characters as well. Kelsea is strong, intelligent, and a bit stubborn. Think Katniss Everdeen if she were queen of her own country. Disclaimer: this series is labeled young adult fantasy, but there is relatively liberal usage of the F bomb and a few sexually suggestive situations. So, I'm a little more inclined just label it just plain old adult fiction. It's no 50 Shades of Grey, but I'm not sure I would want my 13 year old sister reading it just yet. It's a wonderful story, though, and I highly recommend it.
17. Never Let Me Go by Kazuo Ishiguro
This is one of those books that you finish, put down, and have to take a second to digest. The novel focuses on 3 friends who grew up together at a kind of boarding school. They are told their whole lives how "special" they are, and they have a pretty good idea why, even if they aren't quite able to grasp it. This is a novel that shows how scary and inhumane our future has the potential to be. I wouldn't be surprised if it provided some of the inspiration behind the Unwind series by Neal Shusterman (which I will get to in a moment). Ishiguro is an incredibly talented writer. I believe everyone should read this book.
18. Wuthering Heights by Emily Bronte
I read this book because I've never read it before, which seems like a sin for an English teacher, and because it's the 2nd most mentioned book on the AP Literature exam. Since I'm supposed to be teaching AP Lit next year, it seemed like a good idea to start reading the books most frequently used/mentioned in the exam. I love the Bronte sisters and their stories. Jane Eyre is one of my favorite novels of all time. Since almost everyone has heard of this book I'm sure I don't need to give a lot of detail on what it's about. I love good character stories, and I think this was a good character story. I hated the characters, but I also loved them, and that's a hard feat to accomplish for a writer. The love story of Catherine and Heathcliff is infamous, but I saw this book as more of a cautionary tale to certain character flaws. If you like the classics and you haven't read it already, I recommend it.
19. Unwind by Neal Shusterman
I had so many people recommend this book to me that I had to read it. It's the first in the series and I can't wait to read the rest. My sister had to read this book in her 7th grade English class. It's also labeled as young adult fiction, but the themes and ideas presented in this book are so beyond just young adults. The premise is that the second civil war in America was fought between a pro-life and pro-choice army over reproductive rights. In the end, the two sides compromised. They determined that life was sacred from the moment of conception until the child turns 13. A person has 13 years to prove their worth, to prove that they won't waste their life. From the ages of 13 to 18, a person can be "unwound." In this future Shusterman has created, all parts of the body can be transplanted to someone else. If a child is unwound, all of his organs and body parts are donated. This story focuses on 3 kids who, for varying reasons, are set to be unwound. This is a novel that will break your heart and make you think about what life really means and how ethical some decisions are. It's amazing. You should read it.
20. Harry Potter and the Cursed Child by J.K. Rowling, John Tiffany, and Jack Thorne
There is no better book to end my summer book list series on than another installment in my favorite story of all time, The Harry Potter series. I can't express to you how excited I was when this book was finally dropped off at my house. I devoured it in 2 hours. I know my love for all things Harry Potter probably makes me biased, but I loved it. Anyone who loves the old story needs to read this script. You do need to keep in mind that it is a script not a novel. It is intended to be acted out on stage, and that makes a difference. It's a much shorter read because of that. But the story is, in true J.K. Rowling fashion, wonderful and riveting, and our 3 favorite Gryffindors are all grown up and exactly who you would expect them to be. I don't want to give away any of the plot of this story because part of the magic is not knowing. This was the perfect way to close up my summer of reading.
Now, I know what you're thinking. She said she read 30 books and there's only 20 listed! I left out some books that I re-read, and I also counted all 7 Harry Potter books as one.
I don't restrict my reading to only in the summer, so if you need any book recommendations or you're wondering if a book is worth reading just let me know. Shoot me a message on my facebook page: https://www.facebook.com/rachelclaireunworthy/ or leave a comment on the blog. I love talking books, it's one of my favorite things. And I love sharing my favorite books with my favorite people.
So, with that I say goodbye to summer. Now it's time to start getting ready for the 150 or so 11th graders who will be blessed (or cursed....) to be in my class next year.